Your usual ecommerce.
An advantage never seen before.
Differentiate yourself from your competitors by recommending the ideal size for each garment with AI technology.
Free demo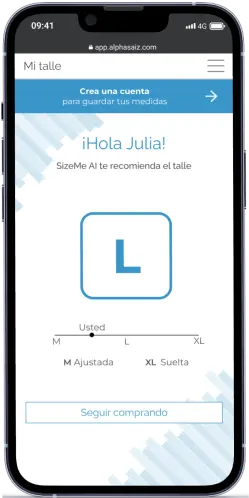 Get ready. Set. Go!
Get to know your size in less than a minute
Eccomerce with style
Our button is fully customizable so you can keep your look and feel.
Simple. Easy. Fast.
Without even creating an account, your client will input its height to start knowing his size.
Innovation & precision
Thanks to our technology e-Size we can get to know their exact measurements to give them a custom size.
Unique measurement
Once the measurments are done we remember the measures to recommend for other garments.
0"
3"
25"
45"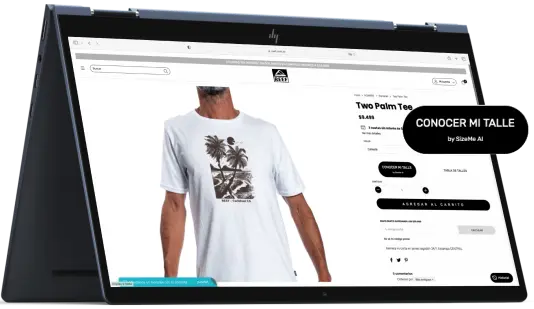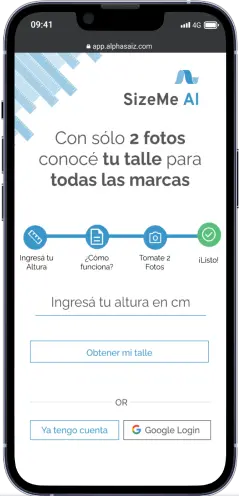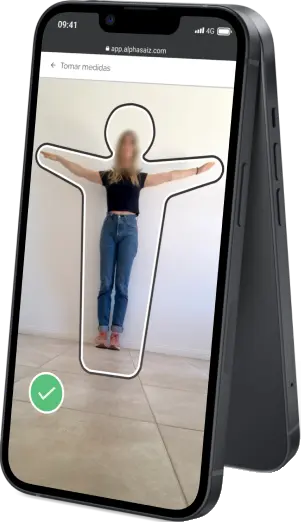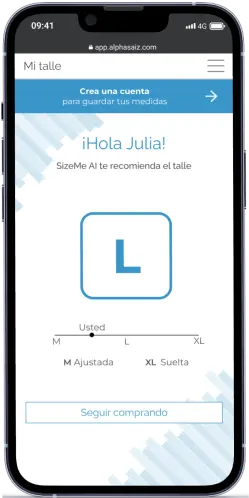 Try it yourself!
How it works
The best way to distinguish your eccomerce
Integrate with
A subscription plan for each size
Easy to understand, based on your needs.
Any doubts?
We are here to awnser them
Do I need to download an app?
No! SizeMe AI is a web application. This means that it works through internet browsers (Chorme, Safari, etc.).
How is it charged?
Subscriptions are paid monthly by bank transfer.
Does it work on any brand?
Users can access SizeMe AI only to brands that work with us.
Does the user have to take the photos every time?
No! Once the user completes the process, they have the option to save their measurements by creating their SizeMe AI account. Even better, if the user has previously saved their data on another brand, they can use it on yours without having to take the photos again.
Is the size calculated each time for each garment?
Yeah!. What is not necessary is to take the photos again since we have saved your measurements. With your measurements and the size chart of your garment, we recommend the ideal size.
How should users dress when taking the photos?
To be as accurate as possible, we ask that you take photos wearing a rolled-up or muscle shirt, which must be tucked into your pants.
Other factors that help are luminosity, that the environment is clear, and tying up your hair if it's long.
What integrations are available?
Currently we have developed the integration with Tiendanube, Magento and Shopify. We also offer the code and documentation necessary so that developers can integrate our API into your ecommerce.
Meanwhile, we continue working to reach as many ecommerce platforms as possible.
What about privacy?
We take privacy seriously. For this reason, we ensure that the photos we save are not easily accessible.
Photos are saved with the aim of improving the algorithm and recalculating user measurements in the face of changes in the app.
Do you want to have a unique experience in your ecommerce?
We can make it a reality.

arrow_forward
We will communicate with you as soon as possible